How to Choose the Right Kitchen Cabinetry
Choosing the right kitchen cabinetry may seem like a daunting task, considering how many options there are to choose from. However, if you focus on these key 5 traits, you will be able to zero in on the best options for your kitchen remodel project. So without further ado, here we go.
In planning any remodeling project, it is always the best option to start with the big selections first (cabinets, flooring, countertops - and the like for kitchens) and then work your way out from there.
You'll have many more choices to make, such as color and texture, light fixtures, sinks, hardware and more, but each of those is very determinative of the overall style of the overall larger components.
What if you are looking just to change out your kitchen cabinetry, instead of a full renovation?
If you don't plan to remodel your whole kitchen, then changing out the cabinetry can make one of the largest impact on the overall look and feel of your space. The cabinetry, flooring, and countertops are prime areas for home improvement without completely remodeling your kitchen and are worthy considerations if you are on tight budget and need to break the projects up into pieces.
Whether you are going for the complete remodel or just a cabinet facelift, below areas to consider once as you start looking. (Keep in mind, that if you are working with a professional design-build remodeling company, like Custom Built, we will be there to help you pick out the best option with you, based on our years of experience.)
Here are the top 5 traits to keep in mind when looking for your ideal kitchen cabinets
Manufacturer
Style
Function
Finish
Placement
---
1) Cabinet Manufacturer
The quality of products depends greatly on the skill and materials the manufacturer utilizes, so you always want to be sure the manufacturer has a solid reputation of producing top quality products. The phrase - you get what you pay for - holds weight in this first category as creating premium cabinets is best left to true professionals.

We have all made the mistake of going with the cheaper option, only to find ourselves being left with only buyer's remorse. Finding the right manufacturer that consistently produces good quality is worth the slightly higher cost upfront (trust us). You want good, solid construction that will last a lifetime.
---
2) Style
The style of your cabinets is important in your kitchen design. You'll want to be sure that your kitchen is going to either set the tone for a new design in your home or continues on with the current design.
Your home probably has a certain architectural style to it that can be enhanced. We can help you enhance the architecture of your home…there are many ways to do so such as adding the right molding, hardware, and more to your cabinetry.
Not sure what type of kitchen style is right for you? Check out our curated set of Kitchen Style Boards on our Pinterest profile to get inspired!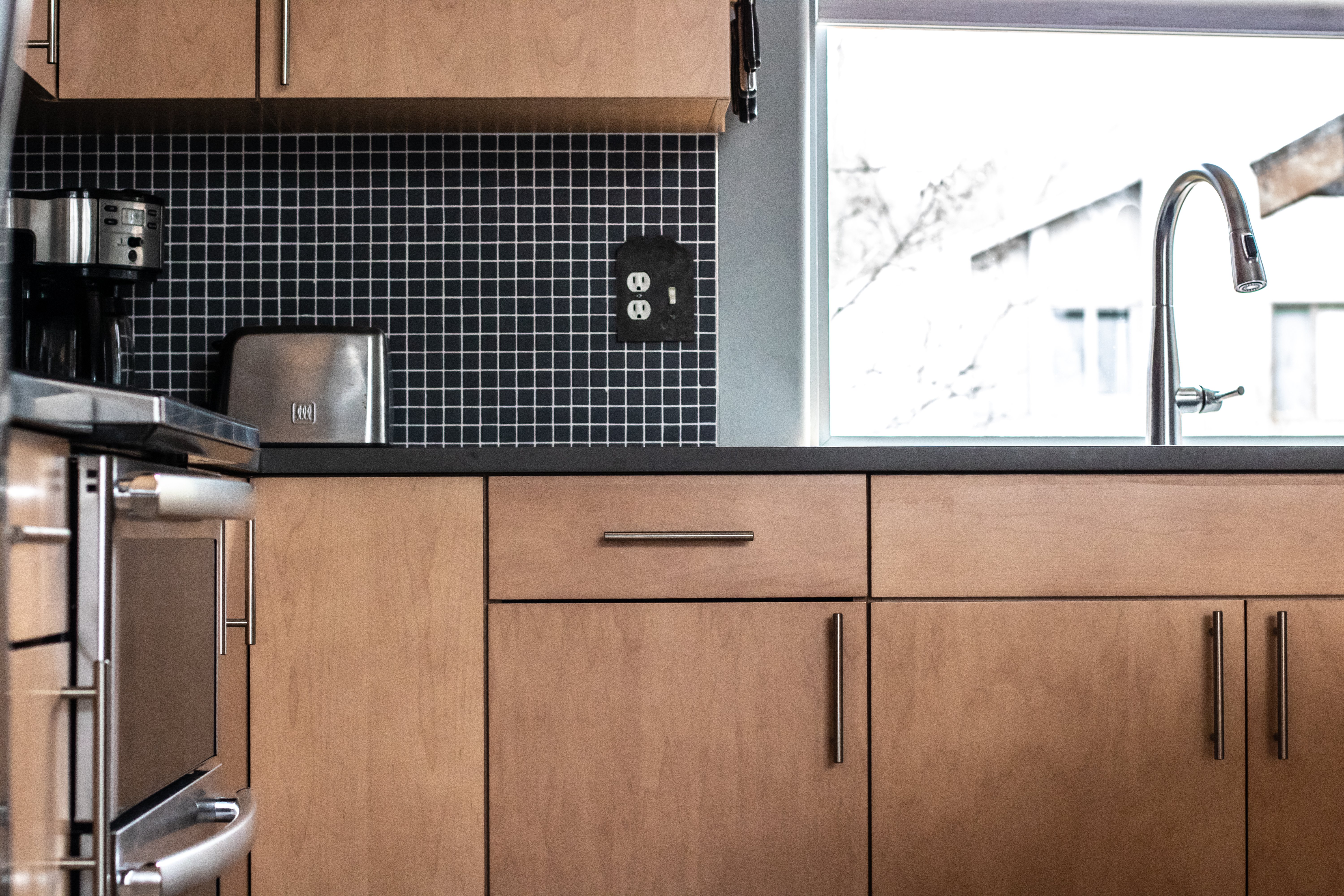 3) Function
Your cabinets need to fit your function and customizing them will help accomplish this. There are many options available in shelf heights, number of shelves, whether they slide out or pull out or fold out, turn-tables for easy access to spices, and more.
Your space should be very functional and customizing the shelving will get you there.
---
4) Finish
The finish choices will make a huge difference in how your cabinets look. You'll need to consider things like stain colors, whether or not you want them antiqued, whether you would like a few cabinets with glass insets, and more.
---
5) Placement
Cabinet placement is one of the more important decisions and should be included in your plan. You'll want to be sure they are placed in the right areas that give you the most when you work in your kitchen. For instance, you don't want to have to store dishes on the opposite side of the kitchen to your dishwasher, and the same with spices and utensils being too far away from the stove where you cook.

The proper placement of the cabinetry is important in your plans because you need to be able to function well there. And customizing your kitchen area couldn't be more important.
---
So now that you know the most important aspects to consider when searching for the best kitchen cabinets to suit your needs, now comes the fun of choosing some options!
If you are looking for a great place to get inspired - we have curated a special Pinterest board on our profile dedicated to "Kitchen Cabinets" options and styles. Check it out!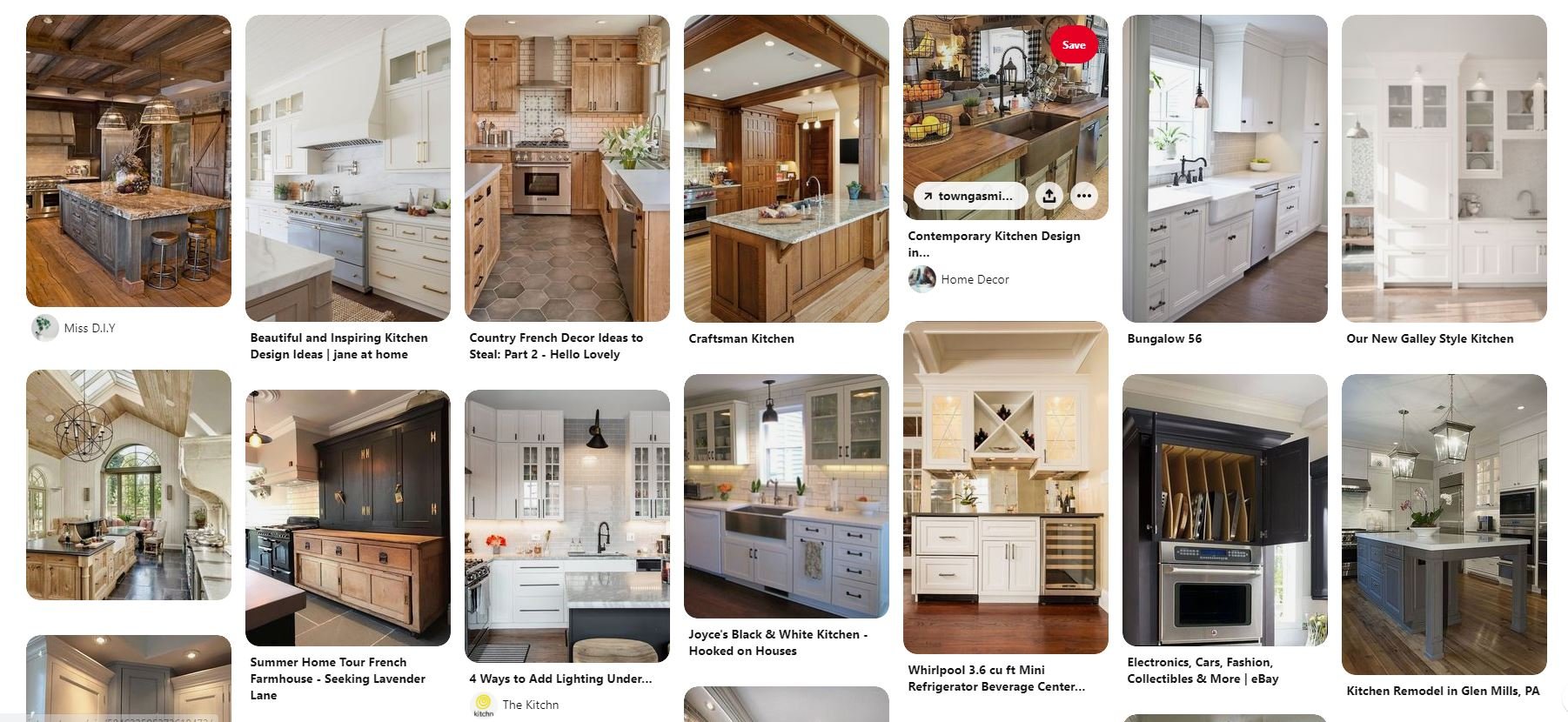 Click the image below to download our "Definitive Kitchen Remodeling Guide". In it we provide a detailed list of all the areas you will need to focus on to make your project go exactly according to plan.
View our over 200 Client Reviews and see why we are one of the most sought after remodeling companies in the Greater Lansing region and across Mid-Michigan.