Top 6 Signs You Need A New Deck (Instead of a Repair)
When it comes to an aging backyard deck, there are many factors to consider when deciding whether the existing issues can be fixed with by repairing it, or if it is simply time to start from scratch with a brand new deck.
This article will help you determine whether or not it is time to consider investing in a new deck (or porch).
---

Over the past 20 years, we have repaired, designed and built hundreds of decks for our clients. Many of those clients we ended up working with were facing the same dilemma as you may be, "Whether their aging deck could be saved by repairing it or if investing in a brand new deck was the way to go instead." Truthfully, it is sometimes a tough call to make on your own, so we advise you to call in some expert help you decide which the best option is with your existing deck.
If you find yourself asking this same question, fear not, we have put together a list of the Top 6 Signs it is time for a new deck (instead of a repair). So without further adieu, here they are.
1) THE FLOORBOARDS ARE SAGGING (or rotting)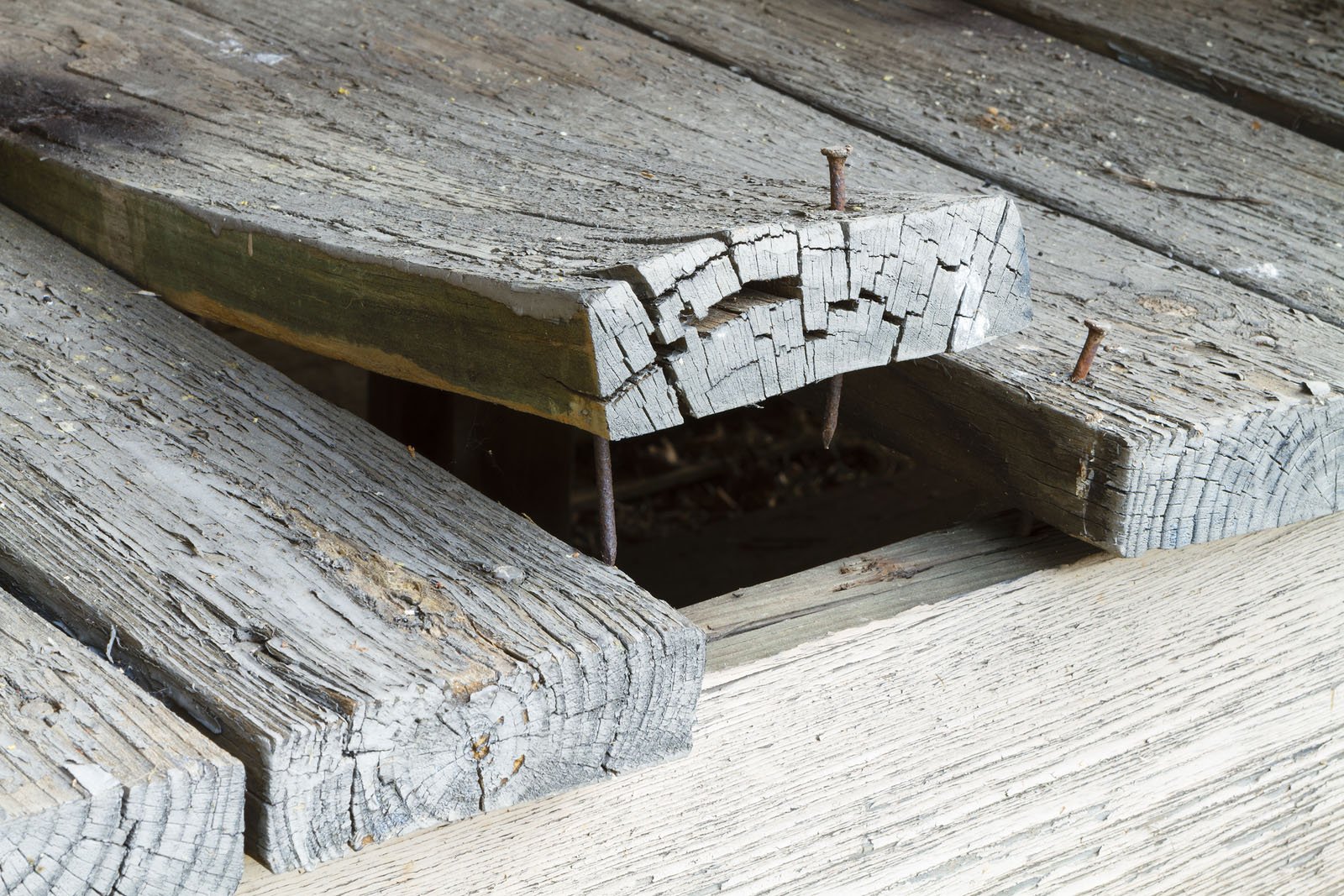 This is an easy one to spot if you walk across your deck and the boards are starting to sag, the boards need to be replaced, but it could also be a sign of a bigger structural problem. Most sagging issues are a result of ongoing water damage. Water damage does not only affect the surface of your deck, it most likely has resulted in damage to the joists (the structure underneath the deck) and possibly the posts.

What to do next: We suggest inspecting the ends of the boards that make up your deck floor. If they show signs of softening or rotting, especially on decks made wood, it's time to consider a new deck. Any repairs would merely mask the problem temporarily.
2) THE RAILINGS ARE BECOMING UNSTABLE
For ground-level decks, railings are sometimes decorative, however, many decks are higher off the ground and an unsteady or railing that is starting to wobbly can pose a serious risk for yourself or guests you have to your home.
Simply repairing the railing could be an acceptable option. Still, if you have railings showing signs of wear and tear, you should contact us to come and inspect your deck to see if there are other underlying issues beyond the unstable railings.
What to do next: We suggest finding a way to temporarily brace the railings while you call in expert help and to make sure your family and guests are made aware of any issues with the railing and not to lean on it. Once we have had a chance to inspect it in person, we can advise you as to what the best course of action is.
3) THE POSTS ARE NOT SECURE (or beginning to rot)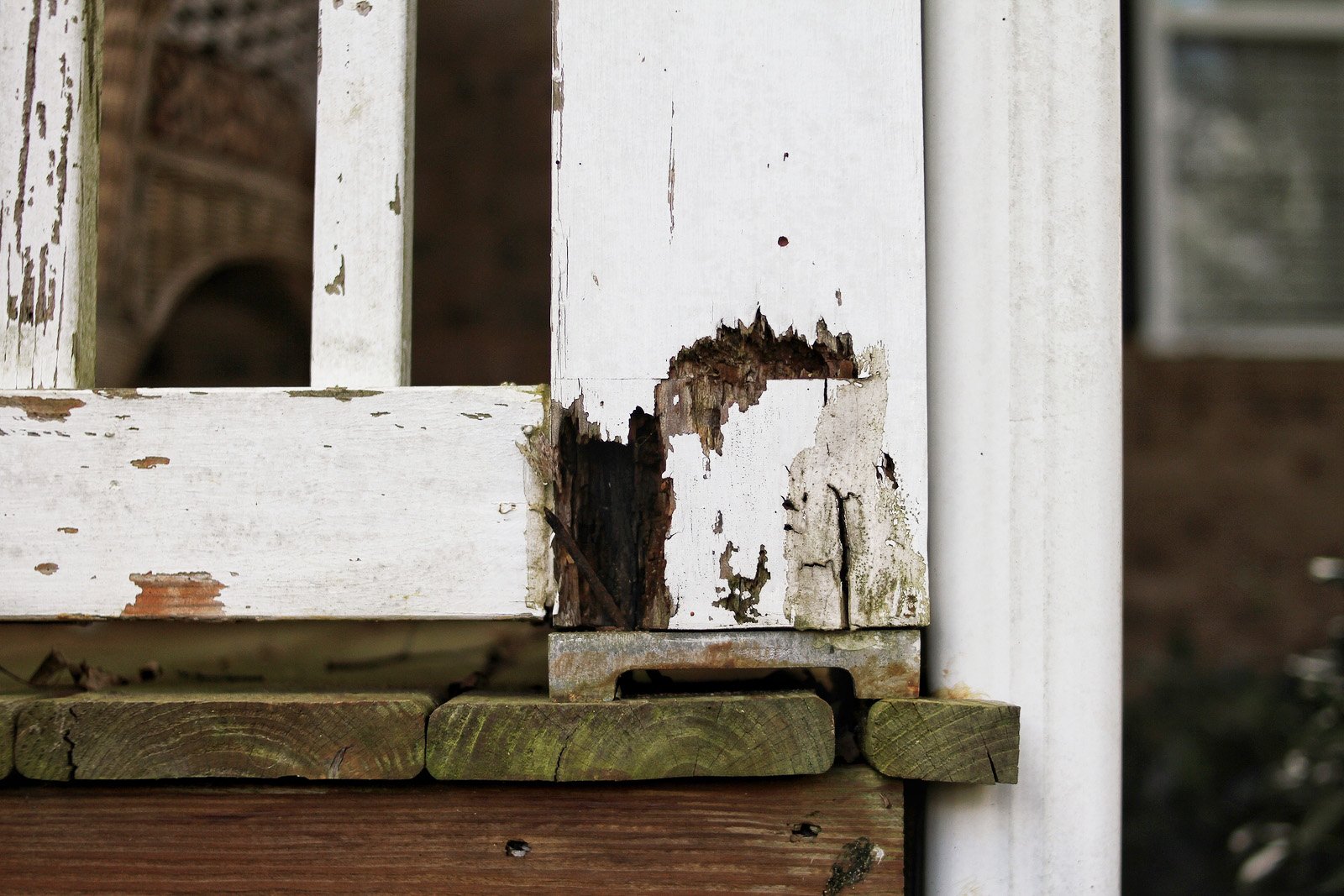 The posts that hold up your deck are the most important structural element for your the longevity and safety of your deck. If they beginning to rot and/or are becoming unsecured from their foundation, you must have a professional come and inspect the overall condition of your deck.
PRO TIP: While you are checking the foundation of your deck to test the stability of your posts, look and see how your posts are connected to the joists underneath. They should be connected to the joists by heavy bolts or additional metalwork. If they are not and only connect by standard nails, your deck was not made by a professional and, more importantly, is not safe. This is a sure sign that your deck needs to be replaced and not repaired.
4) THE JOISTS ARE COMPROMISED
Just like when we discussed the floorboards and the posts in the above sections, rotting joists will also result in the further breakdown of your deck over time. The bottom line is that compromised joists are not simply concerning; they are downright dangerous. Every year across the United States, at least 4,000 decks fail and 75% of those collapses result in injury or death. No deck is worth the result of losing a loved one.
Any structural issues that exist need to be evaluated by a professional to ensure you understand the extent of any damage that may be there and what needs to be done to make your deck or porch safe again.
5) THERE IS WIDESPREAD SURFACE DAMAGE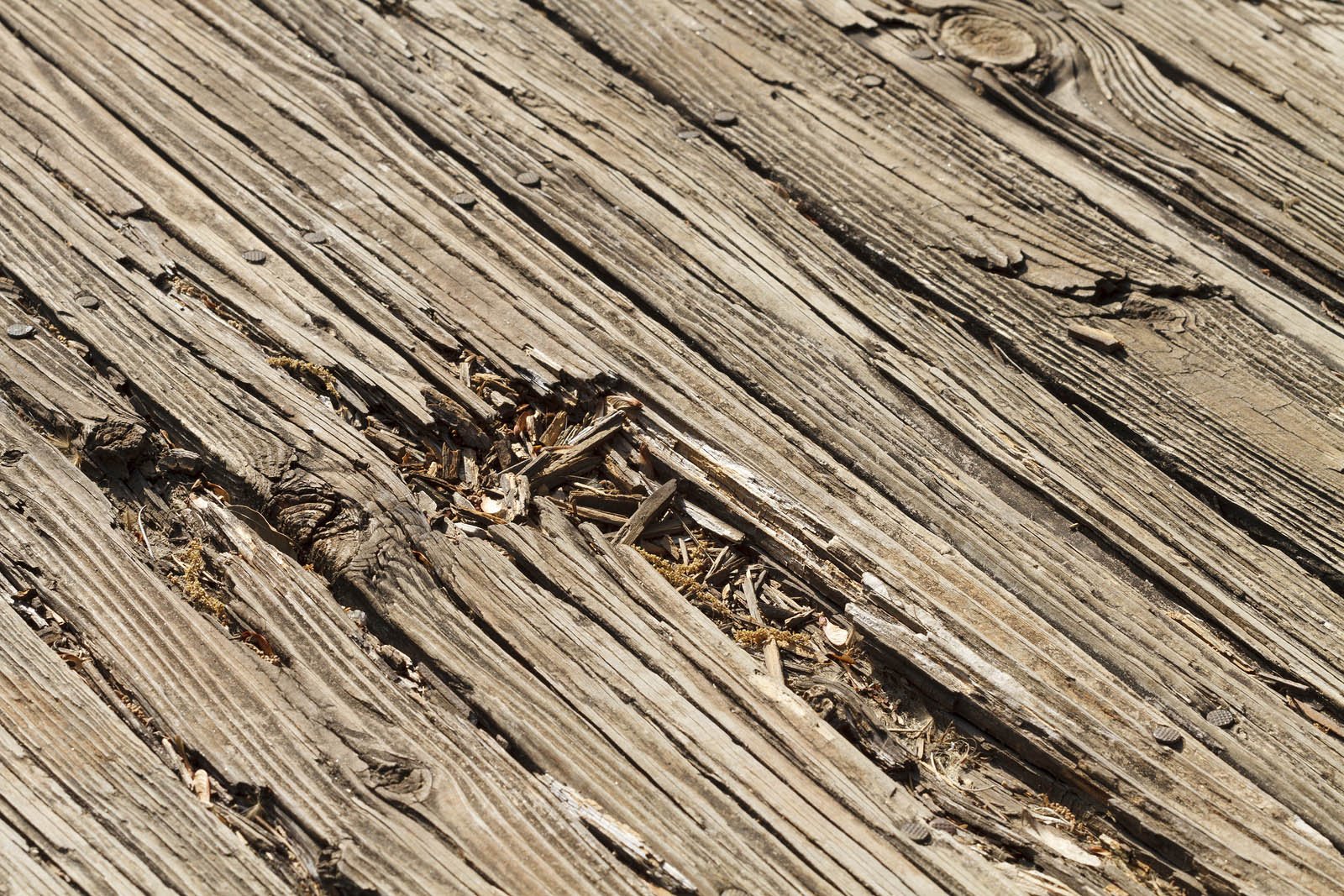 There is a saying that goes, "As above, so below," this is generally the case when there is widespread surface damage on your deck. The reason being is that if the surface is heavily worn and becoming unsightly, it is most likely due to its age or lack of proper maintenance over many years.
The look of your deck is not the only concern here. Most likely, your warped and discolored boards are hiding other, more serious issues just below the surface. Again, this is grounds for contacting a professional like one of our deck experts to come and take a look at it to see if anything is going on underneath that could cause bigger issues.
6) IT IS SIMPLY BECOMING UNSAFE (and could collapse)
If you combine all the issues listed above and take them all into consideration, the potential for a deck failure that results in a collapse is a real possibility and one that are we are here to help you avoid. We make it our mission to provide our clients with the most professional and trustworthy deck design and building service in the industry. If you want a deck that will not only look great but also stands the test of time, we strongly suggest giving us a call to discuss your options.
If you feel like your deck is starting to have more than aesthetic issues and repair costs are beginning to stack up, it might be time to count your losses and invest in a brand new deck. The good news is that there are many, more modern ways to deck building than existed when your old deck was originally built.
For example, you are tired of sanding and staining each year; you want to consider going with a composite deck, instead of a traditional wood deck. We just so happen to be the only Trex Premier Platinum composite deck builder in the Lansing region. You are in good hands if you are in the market for maintenance-light composite deck material.
At Custom Built Design & Remodeling, we know when it's time for a deck replacement versus a repair, and we can help guide you in the right direction.
If you have questions and are looking for an expert opinion on the state of your deck, give us a call to schedule an inspection today to feel good about the health of your deck!