Today, more than ever before, the options for deck building materials are diverse. They include metals, woods, plastic, and a mixture of wood and plastic called composite decking. Historically, the most common deck building material was wood. But that's changing.
While wood is still very popular, the advent of composite deck materials has changed the landscape, offering options never before possible. Moreover, composite materials also are proving to be more durable, colorful and readily adaptable to shaping decks in other-than-straight lines. And it's considered an eco-friendly material, something that's becoming more important to discerning homeowners.
Trex

®

Decking vs. Other composite Decking
Among composite deck materials manufacturers, the industry leader is Trex Company, Inc. Trex® is an innovator in the composite world, and has won many awards and accolades over the years. In recent years, two of its product lines — Trex Enhance® and Trex Transcend® — were named to the "Top 100 Products List" by readers of "Professional Builder" magazine. A 2018 article in "Pro Sales Magazine" titled, "Top Decking Products," also called out the three top manufacturers of composite and vinyl decking products and stated Trex® was "specified or used most" and for deck rails, "Trex® was first in all categories."
Another attribute that gives Trex® an edge on the competition is the company's dedication to environmental stewardship and sustainability throughout its operations. Among the company's environmental accomplishments are:
Composite decking made from 95 percent reclaimed wood fiber and recycled plastic film.
Protection against rot and insects is accomplished without chemicals.
Approximately 70 percent of the aluminum and steel used in commercial products is from recycled sources (as is 50 percent of the aluminum used in residential products).
One of the nation's largest recyclers of plastic film.
Reclaimed wood fiber is locally sourced.
Nearly 100 percent of factory scrap is returned to the process.
Member of the U.S. Green Building Council.
Use of its products can add up to five points toward a building's LEED certification.
All of these have been achieved while not sacrificing quality, and Trex® is known for warranties that are among the best in the industry. The company also provides live product support, literature and overall transparency when it comes to its products, its processes, and its history.
---
Trex® vs. Wood

Wood decks are still the most common in Mid-Michigan, however wood has been becoming more expense in recent years and less readily available material option. So when you begin considering what material is best for your project, your home and your budget, think both short term and long term.
In the short term, a new wood deck made from typical treated southern pine lumber is going to be economical and look pretty good. You may decide to paint the deck a color that reflects heat, or stain it to help it weather our intense seasonal changes. For the first year or two, however, a wooden deck will appear new. Then gradually, the weather and use will begin to take their toll in warping and twisting boards, splinters here and there, chipping pain, fading stain, and other problems.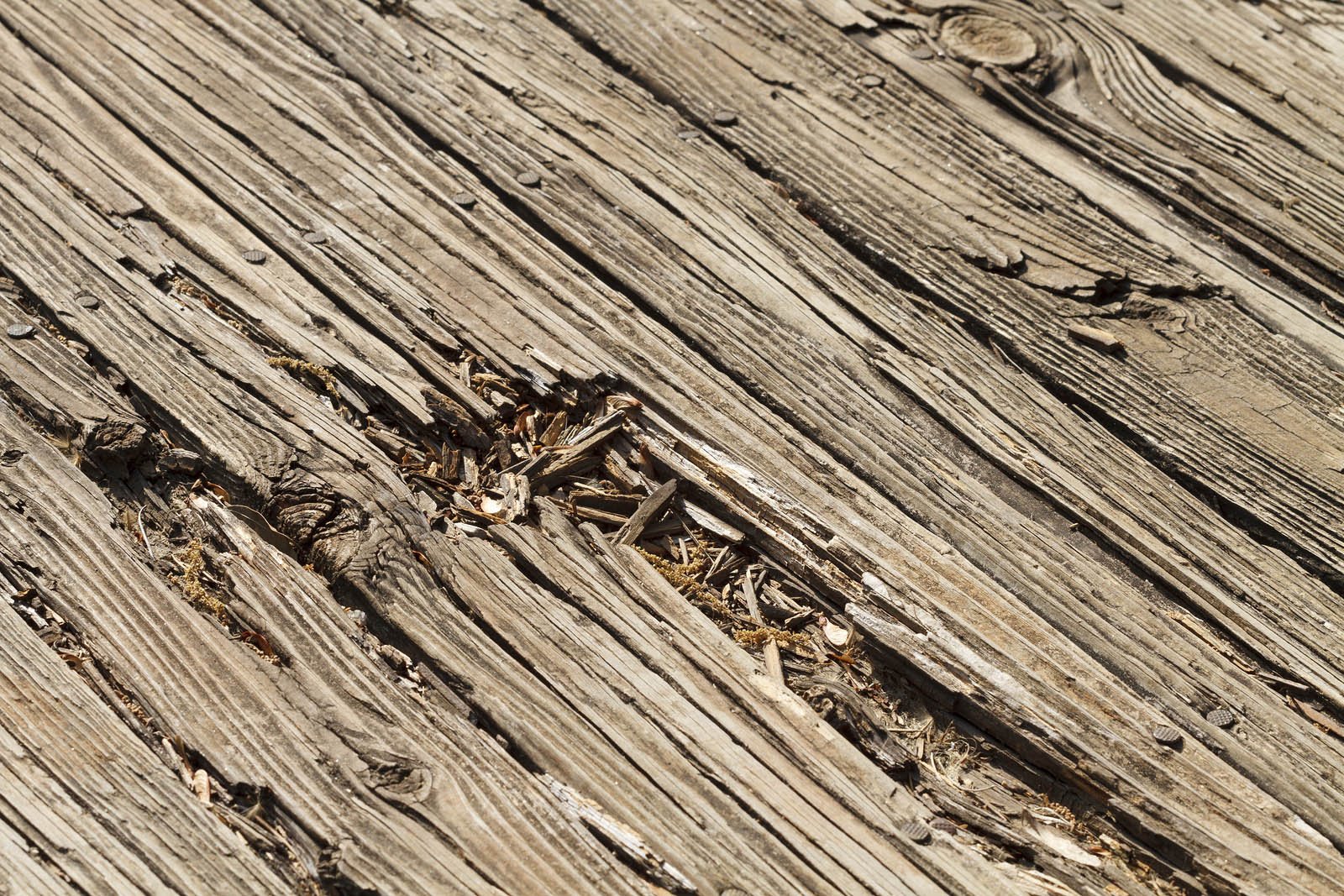 Then there's the maintenance that must be done at least annually that includes sanding; power washing and/or mold and mildew removal; staining and re-staining; painting and repainting; waterproofing; board replacement; and other fixes.
For many homeowners, especially those planning smaller decks that are near the ground, a little elbow grease a couple times each year is worth the savings. However, those considering large, two-story or multi-level decks may want to take a closer look at the benefits of composite deck materials like Trex® over wood, unless they really want to handle the maintenance themselves or hire a company to do it.
Over the long term, the case for building with composite decking like Trex® gets stronger for the larger, elevated decks. In the first place, large decks, regardless of material, are complicated and costly to design and build. So, using composite materials could be considered an investment in your investment. Secondly, for larger decks, having a 25-year limited warranty on decking can provide peace of mind you can't get with typical treated wood products, even if your maintenance is perfect.
Another attractive Trex® option is the company's "Good-Better-Best" lineup of products for both decking and railing. With three different levels — Trex Select®, the top rated Trex Enhance® and Trex Transcend® — the color choices and railing options are designed to be compatible with different styles and tastes, and a range of budgets.

---
Whether you care about sustainability and environmental responsibility, or just want a deck that frees you up for more cookouts and less cleaning, composite decking from Trex® are the way to go.
To learn more about designing and building a new deck, see our blog, "Deck Design: Things You Should Consider."