Not all remodeling contractors do business in the same way. If you are planning some renovations at your home make sure you choose the right construction company type to work with. For example if you just need to repair or replace something at your Lansing or Okemos home to restore it to its original condition a carpenter or home improvement company can be a good option because the work does not require or include design services. On the other hand if you would like to remodel a kitchen or add a space to improve and or change how you use your home you will probably want to consider working with a remodeling firm that offers professional design services. Below are three things our customers have shared they found to be benefits of working with a professional design and remodel company like ours.
Benefit #1: One stop shopping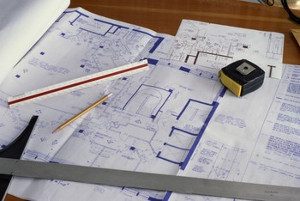 At Custom Built Design and Remodel we can be your one stop resource for both the design as well as the construction of your home remodeling project. Our team of professionals is made up of complementary experts, all on the same team working together with the same purpose of providing you with a great project as well as an enjoyable remodeling experience. The traditional method of using separate firms for the design and then the remodel phases of your project can often lead to finger pointing during construction when something doesn't go as planned or assumed. Using Custom Built's design and remodel process creates one single source of responsibility to you for your entire project. Because we work together with you as a unified team advantages of this one stop shopping can also result in a smoother transition from design to construction as well as fewer communication challenges as your project unfolds.
Benefit #2: Your project can be built for an agreed fixed cost
When separate firms complete the design and construction of your project the possibility of missing or forgetting construction details is common. When this happens the contractor typically provides a change order for approval of the additional costs to be billed to the home owner. Unfortunately most design professionals do not consider paying for additional costs caused by their design deficiencies as their responsibility. However, as a design and remodel company, at Custom Built we offer to you and stand behind a fixed cost remodeling agreement for your project. When you work with us the responsibility for design oversights are on the design/remodeler, not the home owner. Of course, if we all discover something no one anticipated (like rot or insect damages), or if you decide to change or add anything, any additional costs will be your responsibility.
Benefit #3: Your project can begin and be completed much sooner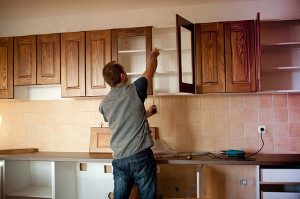 Because of the time tested and well defined design process we use, in many ways your project is actually being prepared for construction as it is designed. Because you have chosen us to both design and remodel your home we aren't just imaging what will be built, we are actually already getting prepared to build it. Because of our design process we will know what products will be needed and when to order them so they are available when needed at the job site. We know what other trade professionals will be needed beyond our staff and schedule with them well in advance. And, because of our thorough process, there are typically very few things if any left as undecided before construction begins, minimizing surprises, extra costs and disappointments for our customers.