Putting a budget on a remodeling project is hard for most homeowners. Without past experience remodeling your home, how could you come up with a realistic remodeling project budget? Below we offer you three ways to get started envisioning a budget for your remodeling project. But watch out, the first option can end up costing you a lot more money and time than you might assume.
Option #1: Collect Bids Without Plans
If you don't have a budget in mind, or are scared to share your ideal budget with your contractors, you may waste a lot of your time. If you invest time researching options and meeting with contractors only to find out your project is over your budget limit, you will have to start the process all over again. With this method, busy contractors may not be interested in investing more of their time with no commitment from you during rounds two and three. Also, consider if you are collecting bids without solid plans, each different contractor may be imagining a different project, which may also be different than the one you are imagining. Choosing an offer without detailed plans may mean additional time and costs after contracts have been signed and construction has started to tailor the project to your needs.
Option #2: Do Your Own Research
You can do your own research to put a realistic budget on your remodeling project, just be careful of the credibility of your sources. There are web sites out there that offer sample project descriptions and typical pricing. These sites can be a great start to getting a feel for how much the project you want will cost, but keep in mind that pricing will vary for the same project in different areas of the country. You can also seek insight from friends, family and co-workers who have had similar projects completed. Again, keep in mind that just one change in product specifications, like switching between a real oak floor and an oak look laminate floor, can dramatically impact your total cost. To help with this challenge, ask if they will let you review the detailed specifications that came with their remodeling agreement so you can thoughtfully compare what they bought with what you are thinking of buying.
Option #3: Ask a Design-Remodel Contractor for Help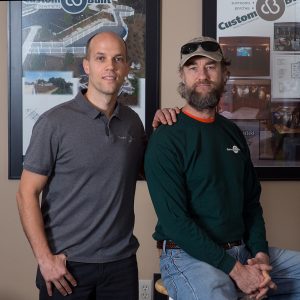 A design-remodel contractor has experience with what it takes to fully design, specify and complete a remodeling project. The staff at a professional design-remodel business will be able to help you come up with a realistic budget based on their experience designing and completing projects similar to yours. To take advantage of this option, seek a reputable design-remodel contractor with a proven track record of honesty and integrity. Many of our clients have told us they contacted us after researching our company online or because they were referred to us by someone who has already experienced the Custom Built difference.